Screen print.

Designed on Photoshop and Illustrator.

Printed on fabric via silkscreen.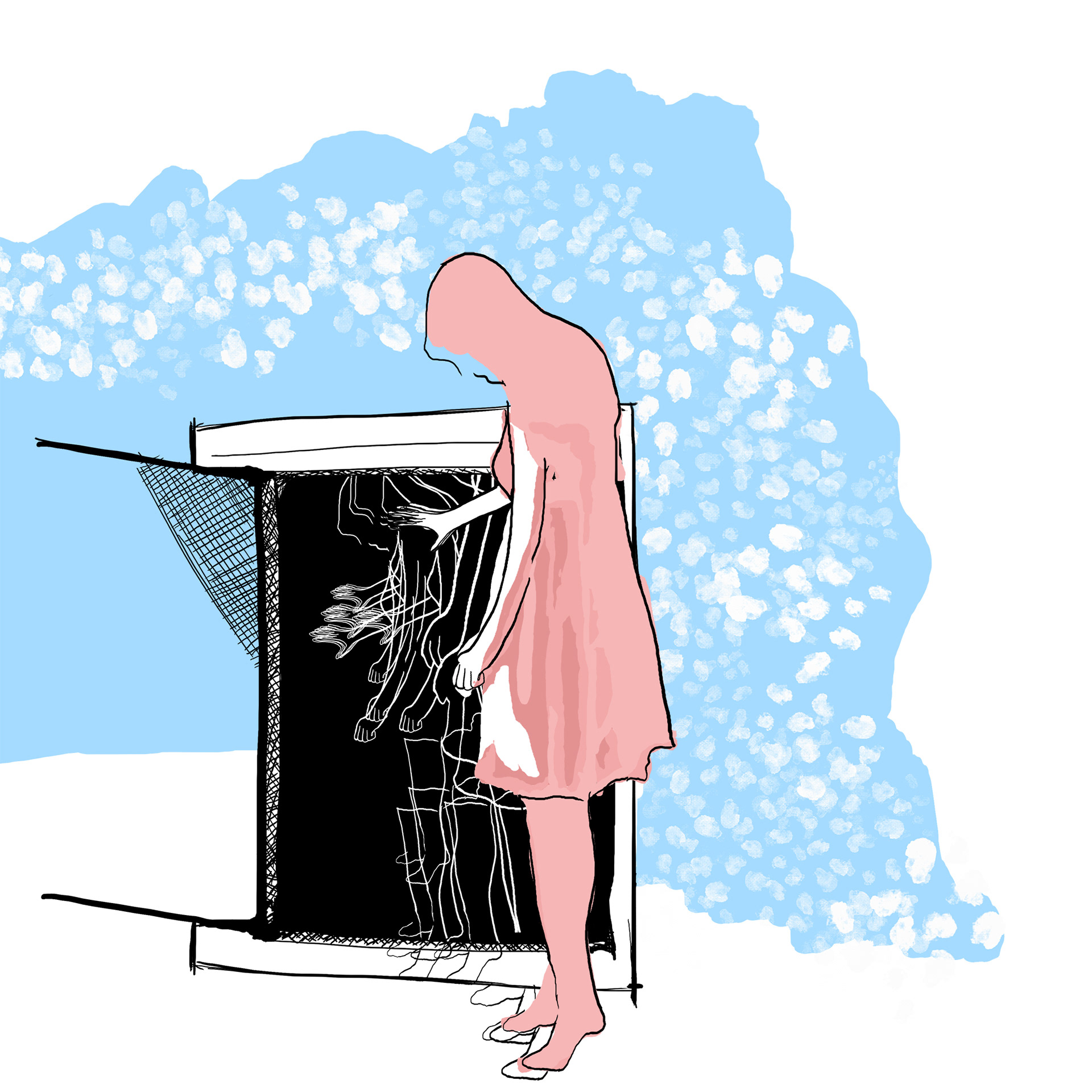 i expressed somebody facing existentialism.  the character in the piece has found a doorway/ gateway to an unknown place, which is open to the viewers interpretation; a void, a wormhole, she may just be having a great time on drugs, etc.  
i like how the interpretation of the gateway is telling of whether the piece is dark, or light, in nature.
i think that is a defining theme of existentialism.

i printed with three colours, instead of five, it looked less busy like this.  once i had printed it, i realised that the shading of the woman looked quite bland.  so i made a stencil and painted on gold leaf. 
the process is shown here: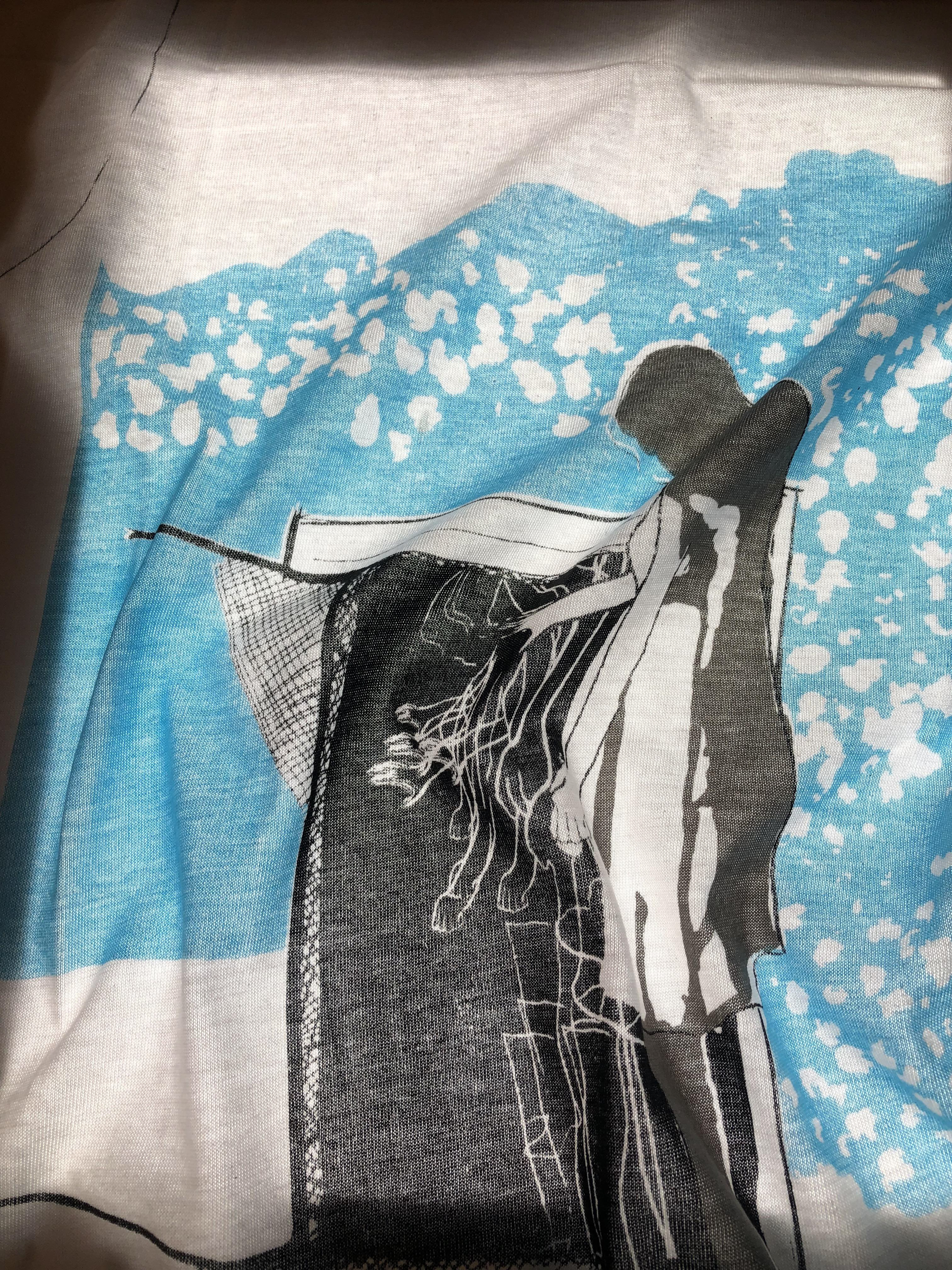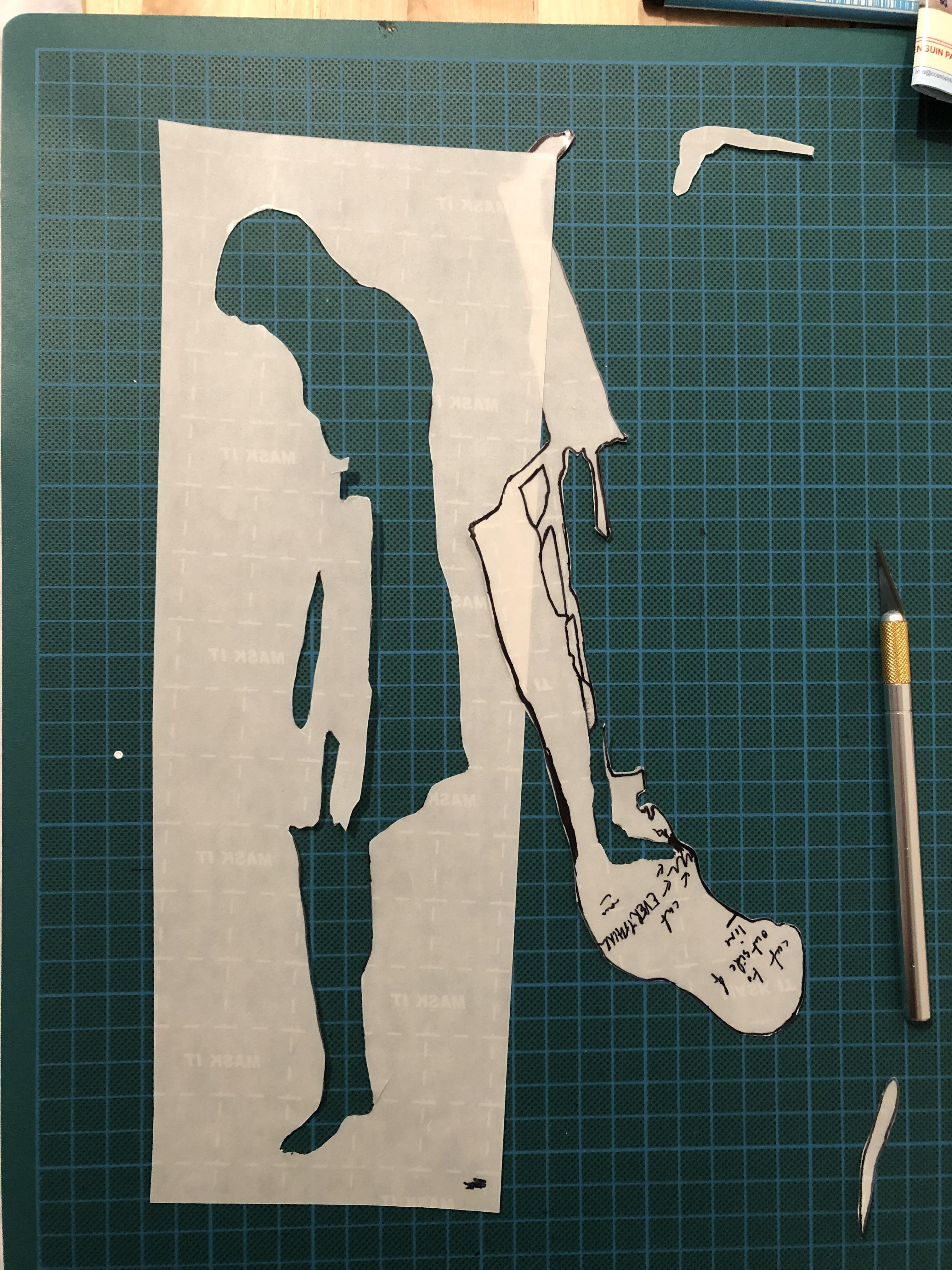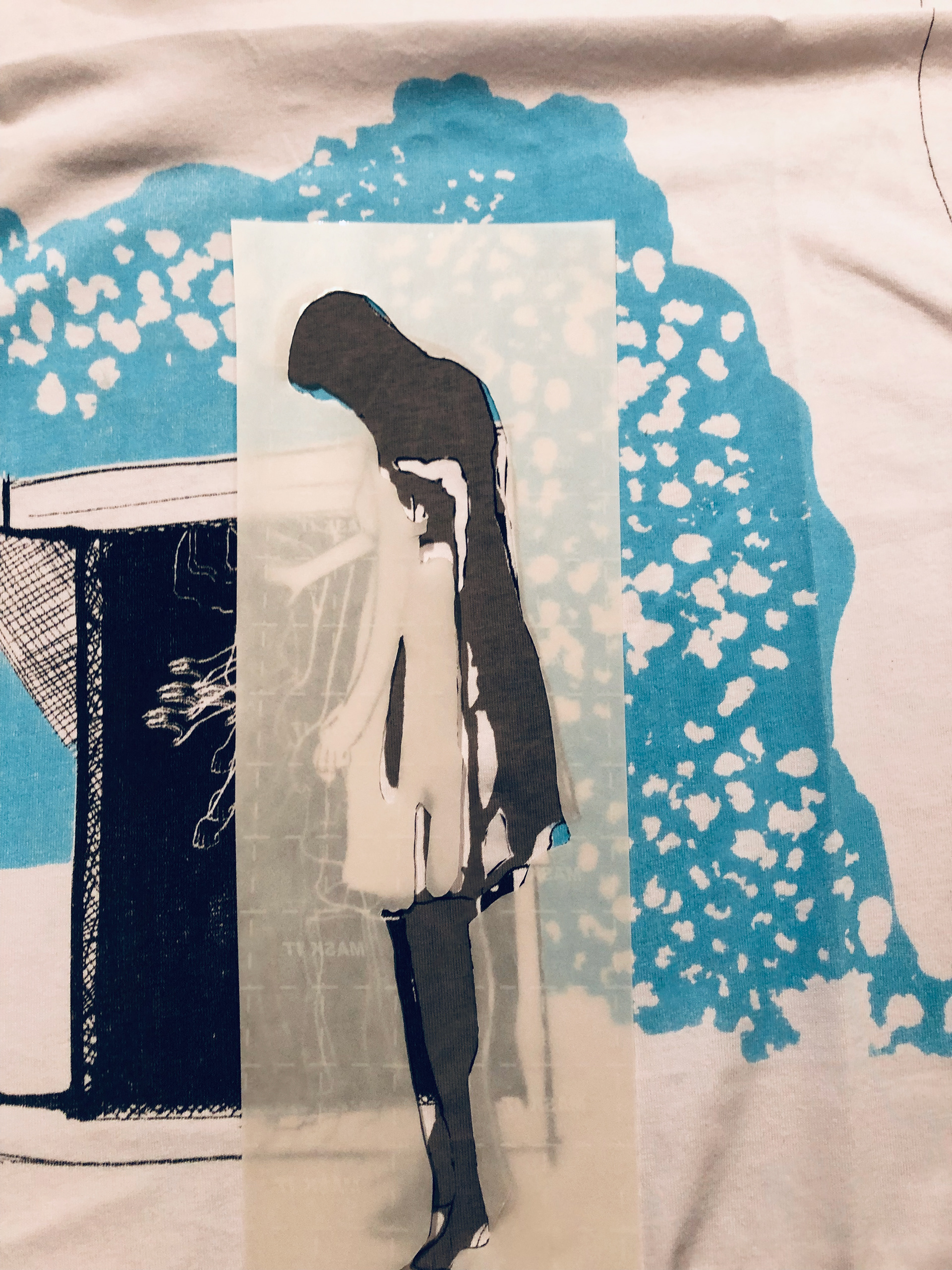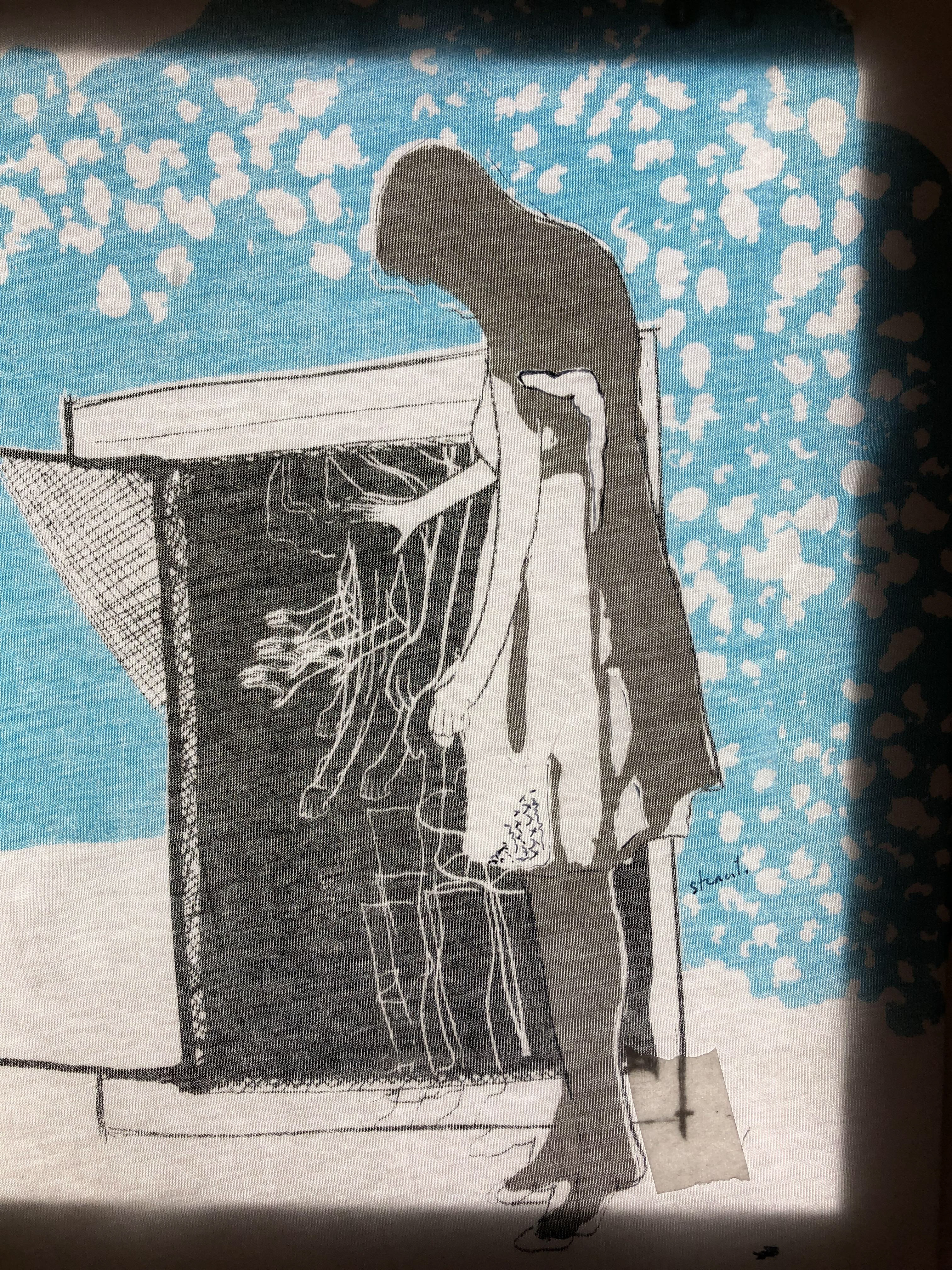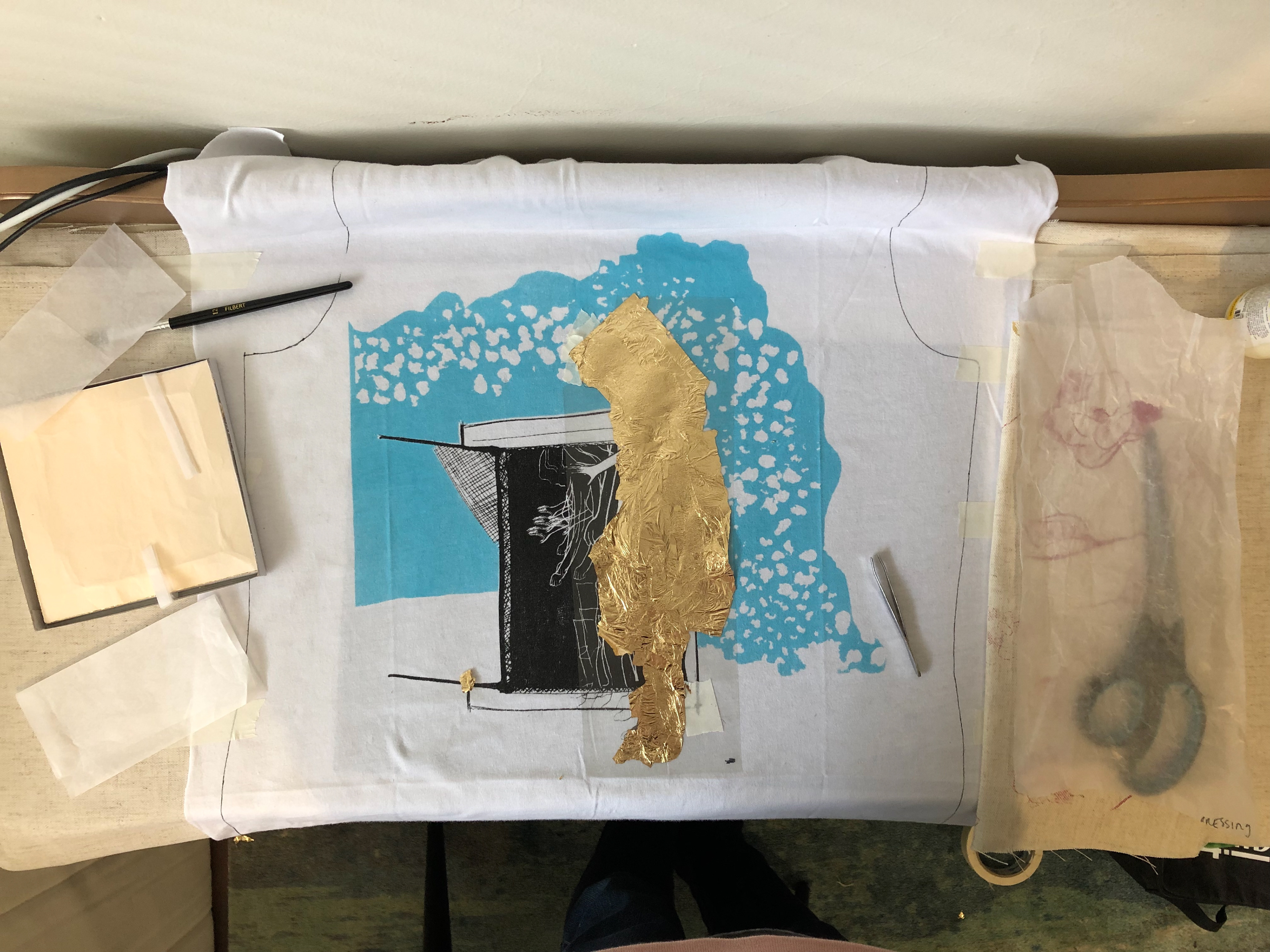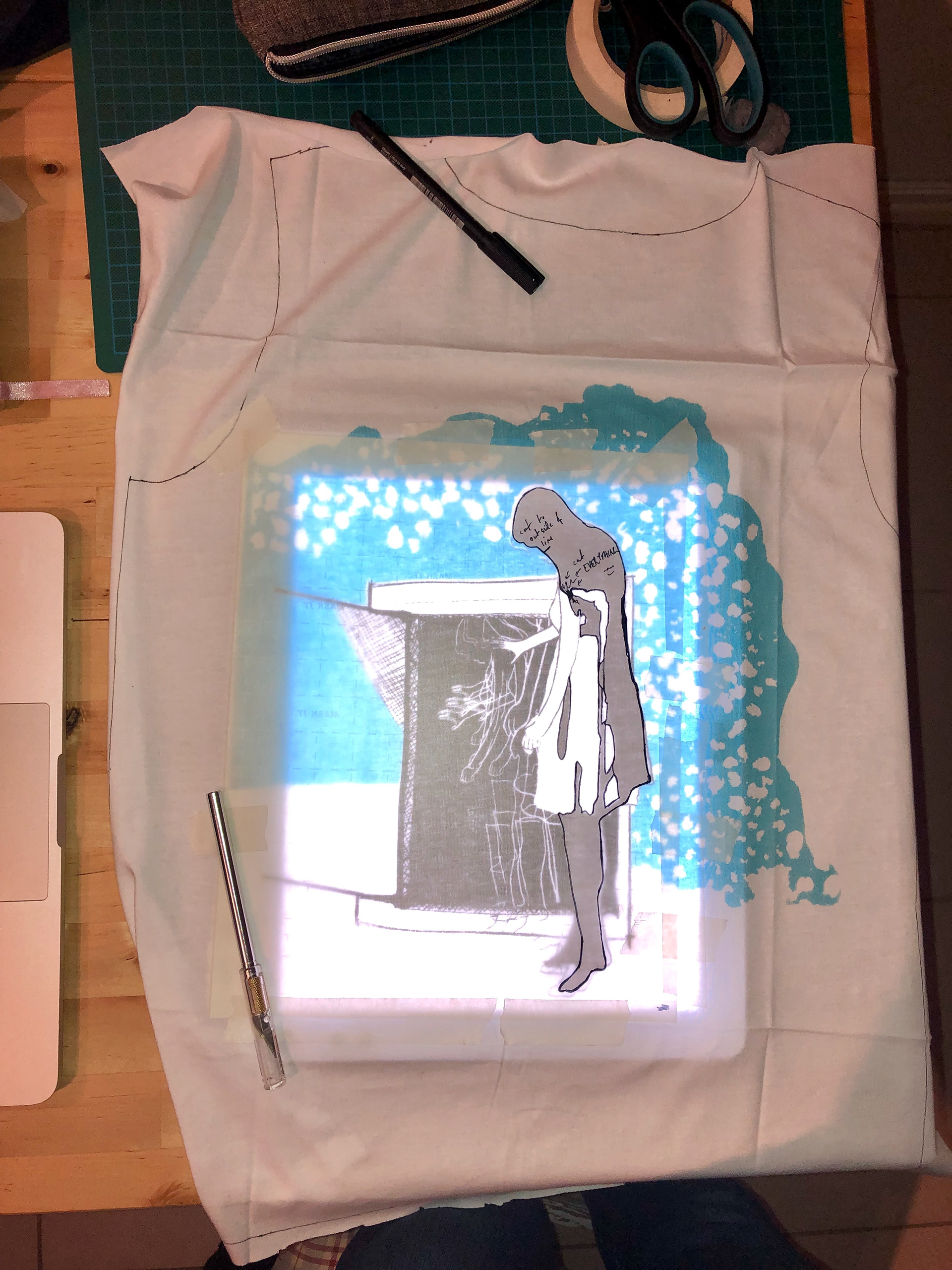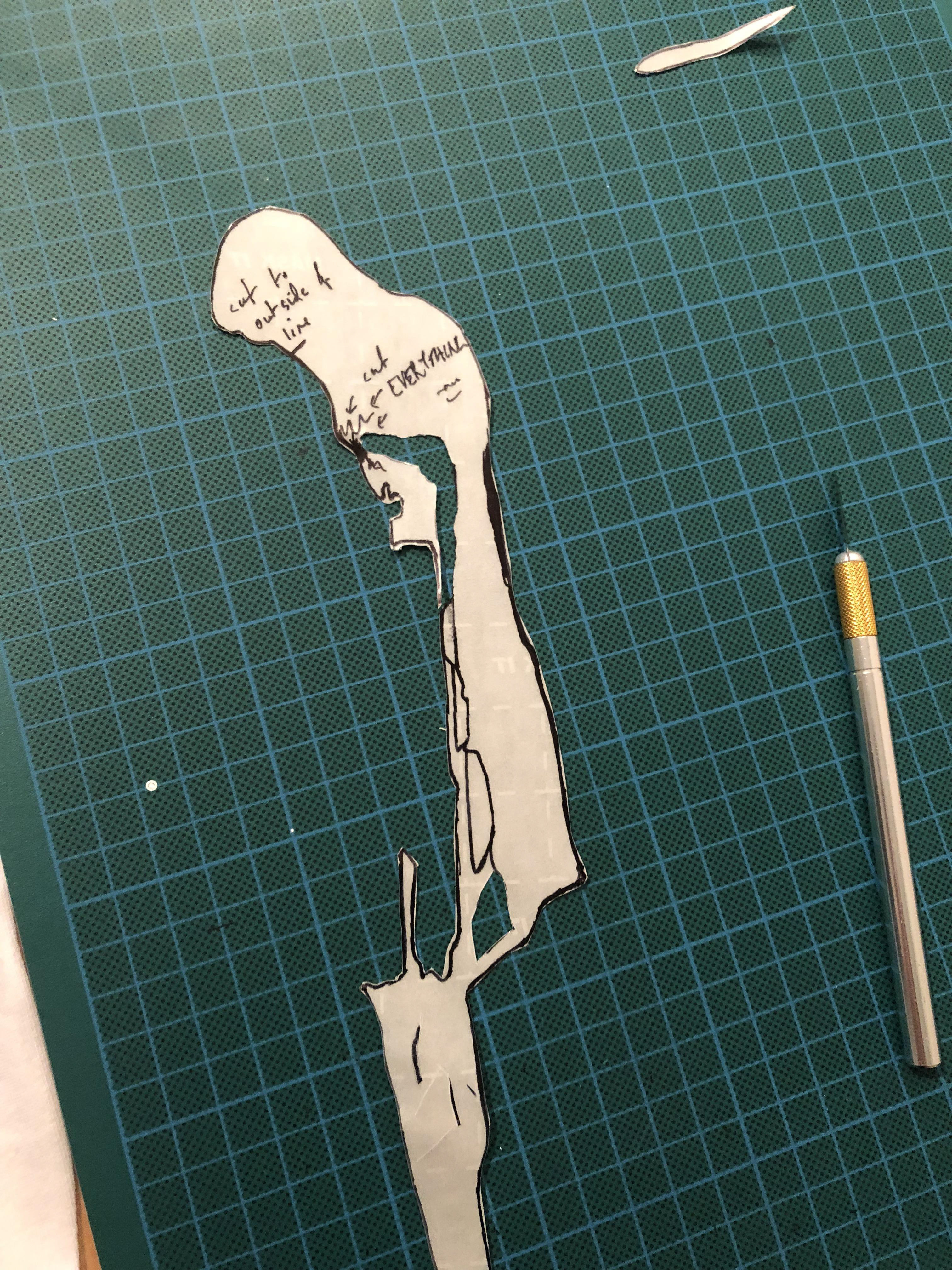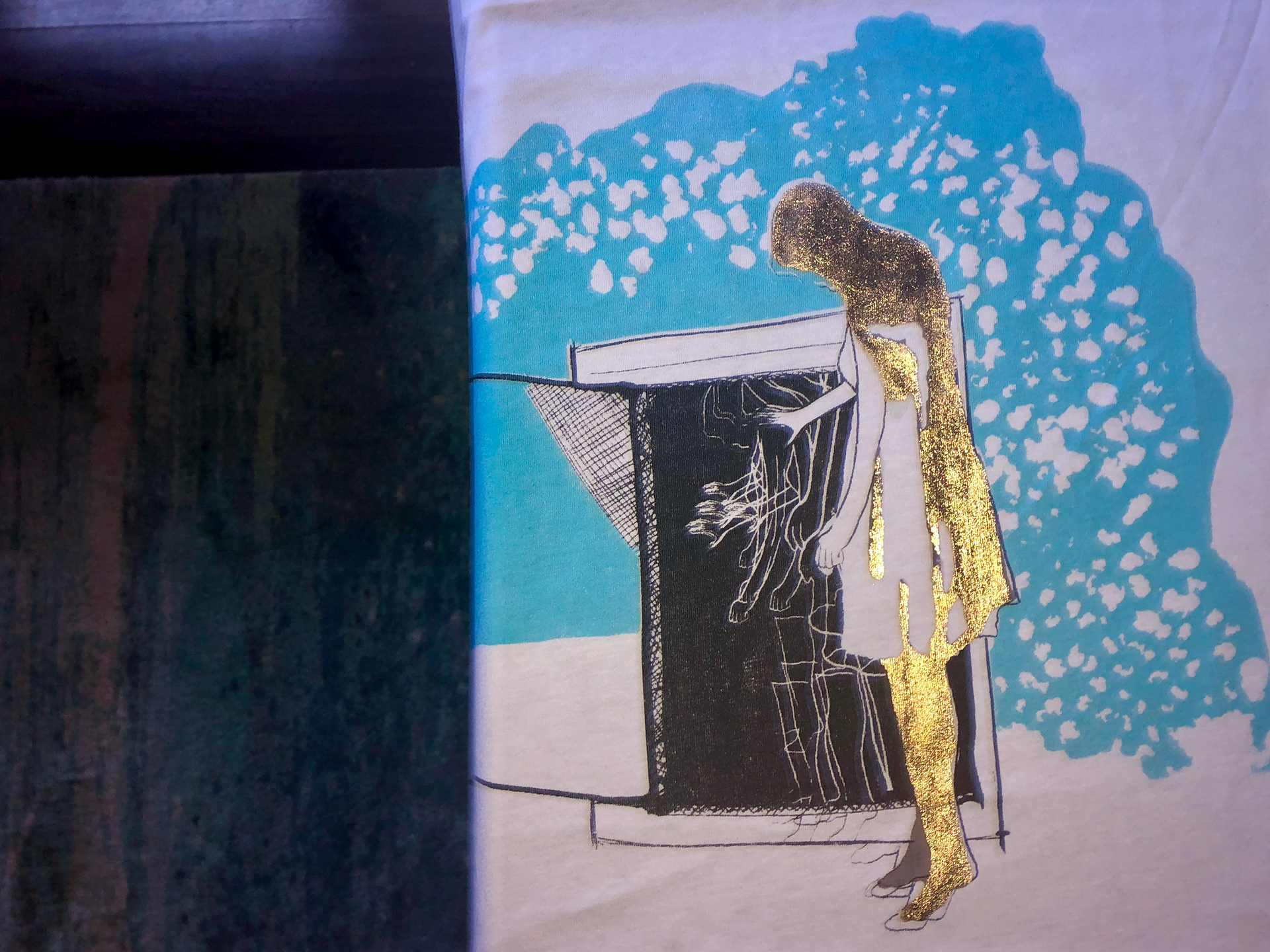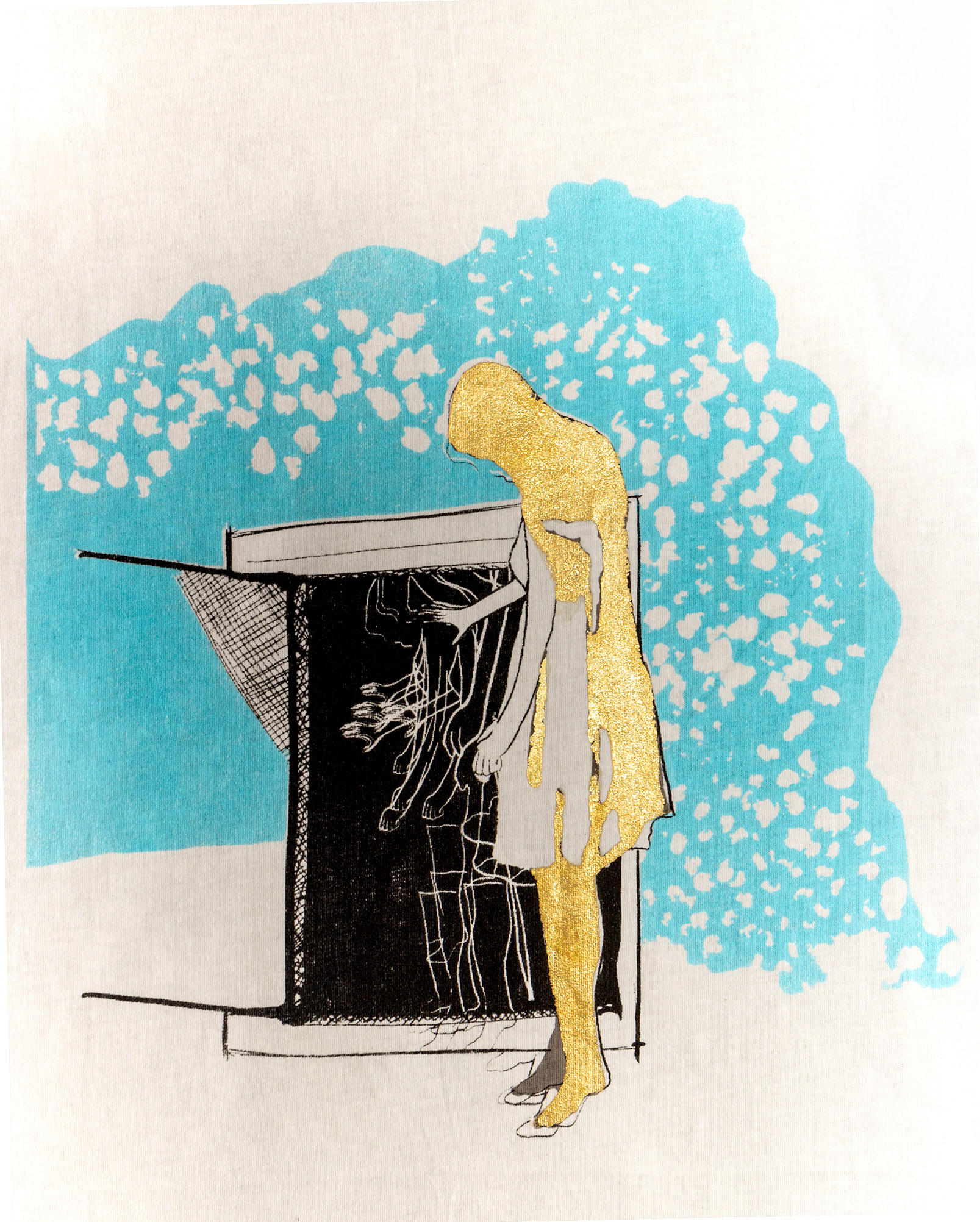 skateboard piece

a client was after an artwork to feature in his humble abode.  growing up, he was a skateboarder for many years, so he requested the piece on skateboard decks!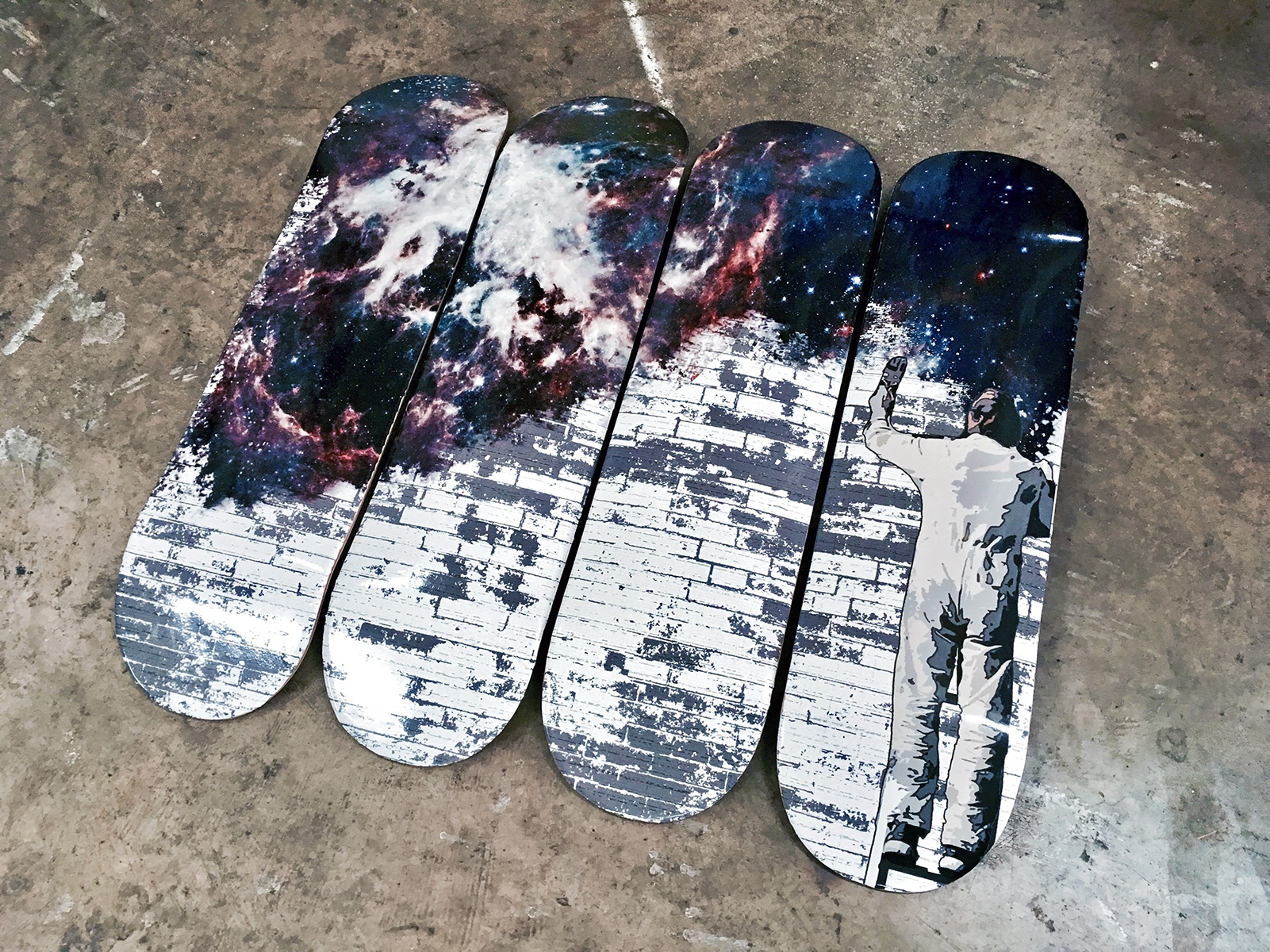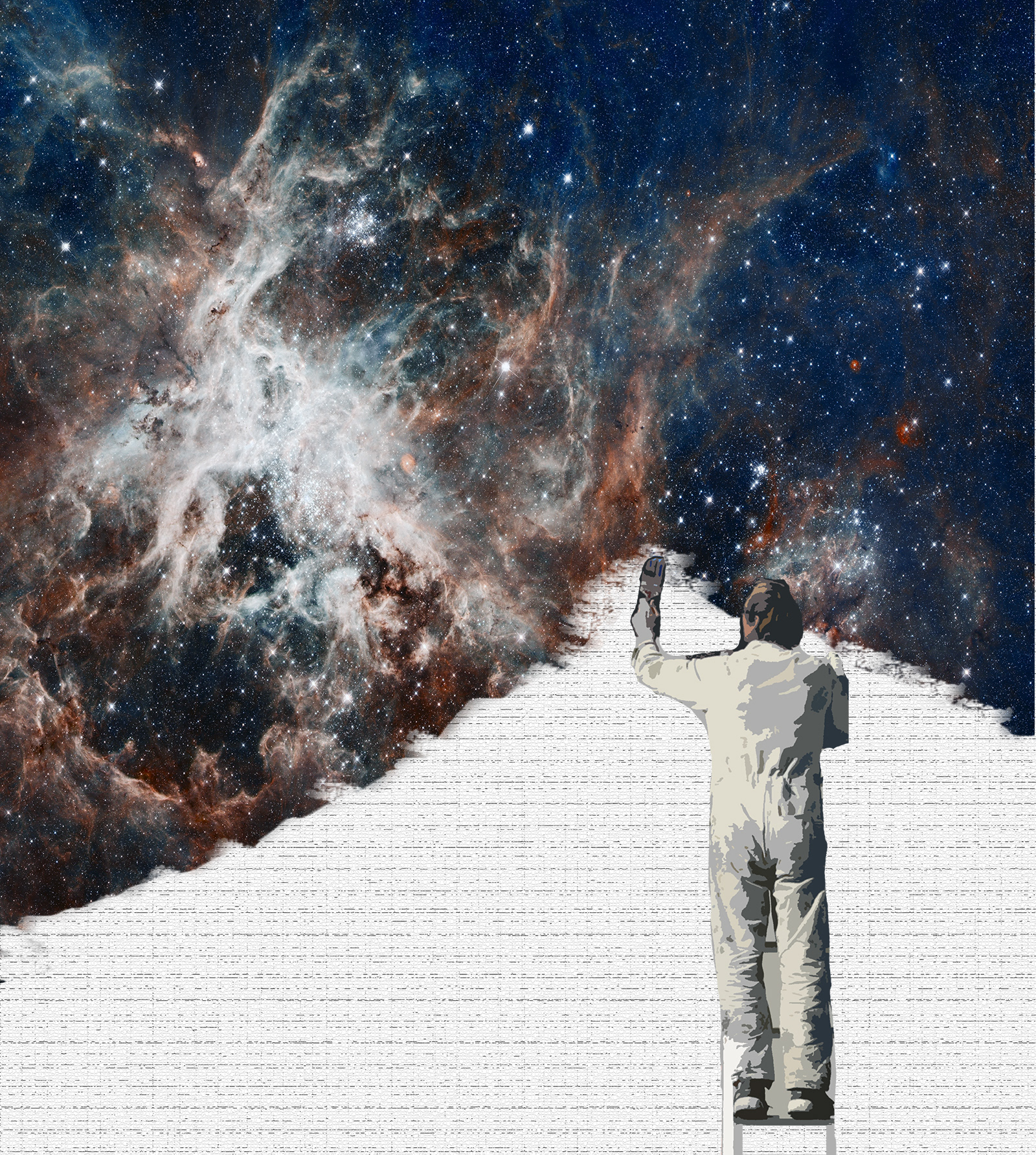 the transfer onto skateboard decks was done by a dear friend jeff unger, who owned & operated a printing company based in canberra, called 'add colour'.
jeff sadly passed away a few months later.  this was the last project we collaborated on after a ten-year working relationship and close friendship.
r.i.p